Launch Your Counseling Career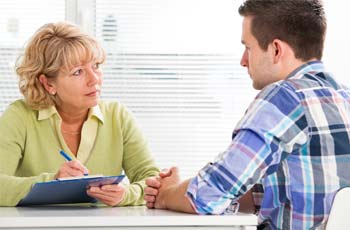 What's in a name? The difference between the two titles and some other titles you may go by in this job.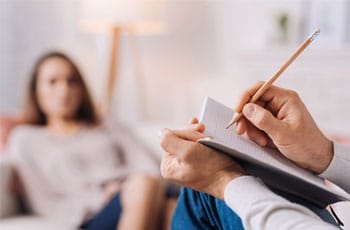 Follow our quick and easy guide to becoming an addiction counselor and get your career on the fast track to success.
Learn about the various professional organizations you can be a part of to enhance your career.
Compare Popular Online Substance Abuse Counseling Programs
About Addiction Counselor Education
Addiction counselors are needed more now than ever before. Substance use disorder is on the rise, and there is a need for more people working in the field. Addiction Counselor Education provides the link between the necessary education and licensure information and your new career in this helping profession.
Steps to Become an Addiction Counselor
Not just anyone can begin working as an addiction counselor. Getting familiar with the process may be your first steps in a journey that leads to a rewarding career.
Before you can start changing lives, you'll need to make sure you've satisfied all of the requirements as dictated by your state. This will generally involve a mix of education, experience, and examination to make sure you're fully qualified to help guide people working through their substance abuse recovery.
While the exact steps you'll need will vary from state to state, you can expect to complete an associate's or bachelor's degree at minimum in order to work in the field of addiction recovery. Many credentials require advanced degrees like a master's before you're eligible to apply for licensure.
No matter where you're located or where your final career goals may lead you, prospective addiction counselors will need to complete each of the following steps:
Meet all of the state's education requirements
Earn practicum hours through relevant work experience
Pass the licensure exam
Apply for certification as a licensed addiction counselor
Keep up licensure with continued education (if required)
Check with your state's licensing board to make sure you're completing all of the requirements you'll need to mark off your list. The amount of education and experience you will have finished by the time you step into the workforce will largely impact which positions you'll eligible to fill.
If you're looking to enter a specialized field within the scope of addiction counseling, you may need additional certification and/or education. Check with your state or local board to find out what to expect.
Those seeking professional licensure will need to complete at least two years of supervised work experience before being eligible to earn most credentials. Entry level positions may be available without an advanced degree, but most counselors will need a minimum of a four year degree before they're able to begin working with patients.
Addiction Counselor Education Path
There are many education paths you can take on the way to a career as a substance abuse counselor. Consider your end goals when mapping out the education blueprint that suits your future needs.
Many levels of certification and licensure are available to those looking to begin a career in the addiction counseling field. However, those with an eye on professional licensure will typically need to obtain certification from a national board of counselors.
Degree Options
For those who aren't overly concerned with advancing far in the field of addiction counseling, an associate's degree will often be enough to get an entry level position. This may take shape as an administrative job in a treatment center, a counselor in a rehab center, or a similar position in the industry. A bachelor's degree will open the door far wider, allowing its holder access to jobs such as case manager, group counselor, and more.
For those who wish to practice on their own or in a clinical setting, earning a master's degree will be the first major milestone on the career path. This will lead to increased career opportunities and will set prospective substance abuse counselors off on the right foot. A master's degree may also be needed as a prerequisite to licensure, depending on your state's requirements.
Featured Schools and Programs
[xyz-media-fsb]
What's New in Addiction Counseling
With substance abuse becoming a larger epidemic every day, it's essential that rehabs and mental health centers are staffed with addiction counselors to provide support and accountability for individuals who are fighting for their sobriety.
Since 2000, the United States has experienced more than a 200 percent increase in opioid-related deaths. Addiction counselors are working hard to bring down that statistic by thinking outside the traditional 12 steps and trying to eliminate the problem at the source.
Researchers are studying the possibility of developing a drug that targets the same receptors as opioids, but without exposing its users to the potential for dependency and abuse.
Many counselors also opt to treat addiction with medication. Buprenorphine is a powerful treatment for those suffering from opioid addiction with few side effects and no ability to overuse. Methadone is a controversial choice, but also a treatment used by some addiction counselors. Counselors will need to work with a physician who has completed the required training needed to prescribe these types of medications.
For those who opt not to go the pharmaceutical route, cognitive behavioral therapy is the most common choice among addiction counselors. This largely requires participants to identify the factors that drive their desire to use and adapt the right coping skills to combat them. For some who benefit from CBT, analyzing the causes and effects that come with addiction can be the first key steps in the journey of sobriety.
As an addiction counselor, you can choose the best career path to suit your goals and values. Even if it's not required by a licensing board, continuing your education on a regular basis will make sure you stay up to date in a constantly developing field.
Career and salary outlook
Because the current high demand shows no sign of slowing down, the career & salary outlook for addiction counselors is among the best in the country. According to the Bureau of Labor Statistics, the national average rate of employment growth hovers around 11 percent. For substance abuse counselors, that number jumps as high as 22 percent. There are many reasons for this growth. As the criminal justice system becomes more open to the idea of treatment as a part of rehabilitation, more counselors will need to be employed by the penal system. In addition, mental health care has become more prevalently available in recent years for those with insurance. As of May 2017, the median annual wage for addiction counselors was $43,300. The lowest 10 percent of earners brought in just over $27,000 on average, while the highest earners made more than $70,000 per year. Check out the different types of counseling careers that are available to licensed professionals.
Skills needed
A career as an addiction counselor isn't for everyone. However, if you're a compassionate soul with great interpersonal skills and a keen ear for listening, you may consider pursuing a career as a substance abuse counselor. Good addiction counselors are critical thinkers and problem solvers. You'll need to have great communication skills, but you'll also need to be fluent in reading nonverbal cues as well. Patience is vital when it comes to identifying the keys to each person's recovery. Unsurprisingly given the nature of work, addiction counselors tend to suffer from high rates of professional burnout. Those with a low tolerance for stress might find themselves quickly overwhelmed by the emotional toll that's often part of a career as a substance abuse counselor.
[xyz-media-quick-search-wizard]